We believe the Bible is the true and inspired written Word of God - fully authoritative and sufficient for a person to understand how to please and bring glory to God. Therefore, we seek to faithfully interpret, communicate, and apply its teachings in our ministries and in our lives.
We have Sunday school classes for all ages every Sunday morning at 10am.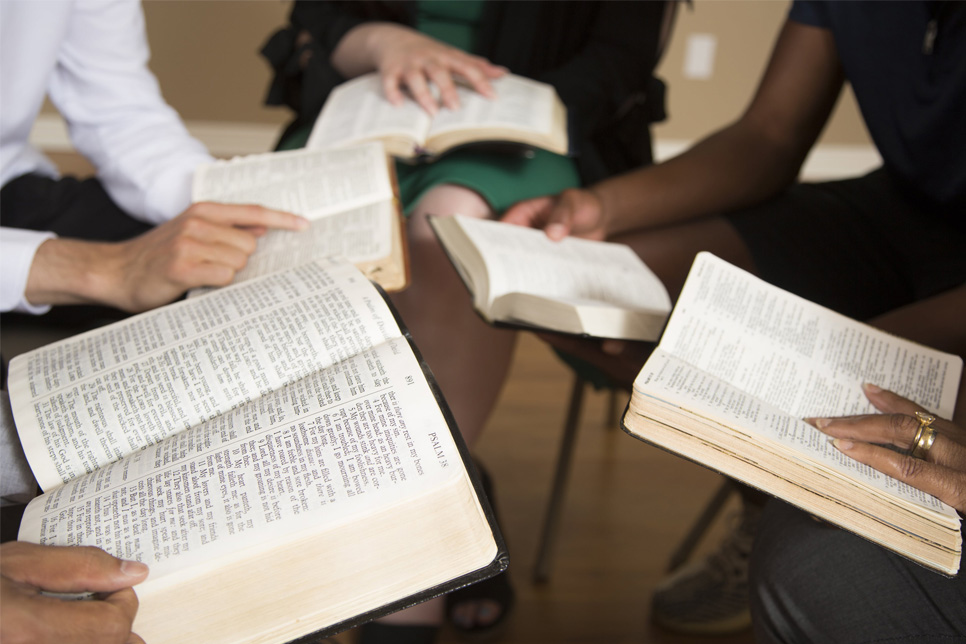 Our current adult Sunday school classes:
Young Adults
Brady Zimmer & Isaiah Rumbold
Room 212
Join us for a time to talk and pray through what it looks like to follow Jesus faithfully in our cultural context.
Building One Another Up
Don Pflederer
Room 125/126
This class is based on a book by Dr. Gene Getz titled Building Up One Another. Dr. Getz currently produces a daily "Principle to Live By" feature aired on numerous stations across the U.S.A. The New Testament writers continually exhort believers to engage in specific activities that will allow the body of Christ to function effectively and grow spiritually. The "one anothers" found in the New Testament can be grouped together into twelve actions Christians are to take toward each other to facilitate the building up of the body of Christ. We will take one of these actions each week and see how we can apply them to our lives.
Through The Bible
John Baer
Office conference room
This quarter features a series on "Samuel and Saul" from the Book of First Samuel. The third quarter will be devoted to a study of the early life of David, so he will not be considered largely in the second quarter. Treating the lives of these men in this way will provide a more unified picture of their careers. The early lessons, of course, emphasize the life and ministry of Samuel, while the later lessons bring the career of King Saul into focus. Only thirty verses are omitted from studies in First Samuel. Students and teachers should appreciate this strong emphasis on the Word of God.
The Missions Course
The Missions Team
Room 213
NCF missions team is excited to be offering a brand new course called The Missions Course. We will offer it several times this year. Whether you are a new believer or seminary grad, and at any stage of life you will be able to understand and apply each lesson. The Mission Course is structured as a 6 week study that reveals Gods heart for the nations & invites you to play your part in it. However, to fit the 1 hour Sunday School time we will be spending 13 weeks going through it.
Warpath
Phil Brown & Andy Traver
Room 210
As a follow-up to the Conquer Series, Warpath equips men for battle so they can remain free for life. Through this series, you will learn how to retrain your brain, become destiny conscious, overcome childhood wounds, and reverse the damage from unhealthy behaviors. You will also discover tips and strategies to reclaim your marriage, walk through the steps for healthy disclosure, and minimize collateral damage.